Driven by Heart . . . . Fighting Breast Cancer Together
   Driven by Heart is a great resource center for breast cancer patients.  We are here to help you, as you journey through your breast cancer diagnosis.  We are ready with a lot of survivors and volunteers to answer your questions and listen to your concerns.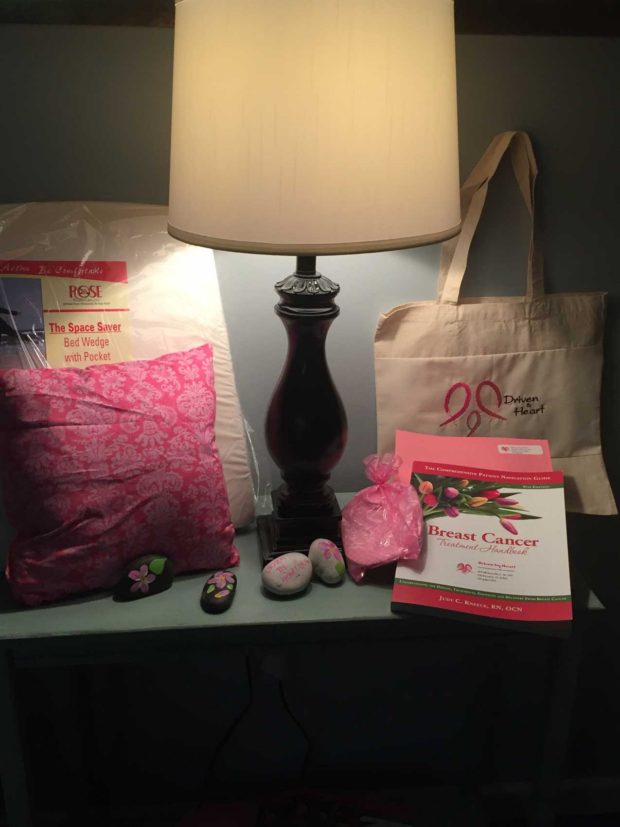 Driven by Heart has one of the best breast cancer books written, "The Breast Cancer Treatment Handbook" filled with very good information, as well as suggestions of questions to ask your doctor with lots of room to take notes and keep track of appointments just waiting for you.  We offer you drain holders, a pillow to protect your chest from seat belt use, a wedge pillow to assist with swelling and drainage, Beach Organics natural products, lap blankets for chemo patients, bandanas, dry tissue brush for stimulating the lymph system and many more items..
Driven by Heart also has one Monthly Meeting on the 4th Wednesday at 6 pm or, if you prefer, one-on-one chatting.
Driven by Heart has a Shower Shirt closet available to you.
ALL of these things are available to you, the breast cancer patient.
We are dedicated to making sure that absolutely no woman
goes through their breast cancer journey alone.
You can phone or text . . . . 321-474-6900 or email . . . . sherry palmer@drivenbyheart.org